Wasted Office Productivity Costing you Thousands!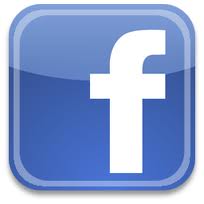 Recent survey shows social media apps like Facebook and Twitter kill employee's office productivity.
According to a recent survey of business users, employees using web applications under the heading of "social media" such as Facebook and others become too easily distracted, decreasing office productivity and costing companies millions!
The research shows that just over 50 percent of staff work a little more that 15 minutes before being interrupted. Most of the interruptions are caused by social media, cell phones, email, and instant/text messaging.
Another distraction comes from workers spending an average of 2-1/2 hours per week trying to find the do
cuments they need in multiple local, corporate and cloud repositories.
If a worker is distracted an hour a day, it costs companies more than $5000 per year in lost office productivity (average wage of $15 per hour). Extrapolate that over a year with a company that has 20 employees and you're talking $100,000 in lost productivity.
Some possible solutions include:
Restricting or blocking social networking sites using software or content management already built into Windows computers.
Reviewing and renewing company policies regarding using email, text messaging, social media and cell phones while at work.
Get help from your IT people to help streamline document storage and retrieval.
Updating the employee handbook with these new productivity guidelines and getting the staff members to sign a written agreement to adhere to these principals.
For help with curbing waste and minimizing productivity loss, try our customizable Business Technology Usage Policies.  Though not part of a traditional Employee Handbook, the Internet Usage Policy, Email Retention Policy, Internet Security Policy, and Email Usage Policy are important updates to implement.
Eweek Article:
http://www.eweek.com/c/a/Midmarket/Facebook-Twitter-Drain-Business-Productivity-Survey-245821/
E2Guru