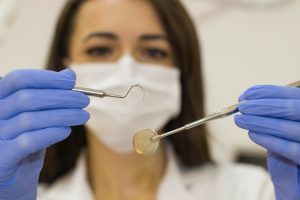 Modern business environments like yours depend on the efficiency of technology to maximize success and IT services play an important part.  Dental and medical office technology is complex, with xray sensors, wireless medical devices, and software integrations.
Our team of professional technical experts will take care of implementing and maintaining IT solutions for your business. If your business needs technical assistance, our professional security experts provide professionally tech support throughout Medford and southern Oregon.
WE BELIEVE TECHNOLOGY SHOULD JUST WORK.
Our IT Services & Support Solutions allow you to focus 100% of your energy on growing your company.
Managed IT & Business Technology
Ease the stress of running a business by automating your business technology. Our enterprise-grade systems easily overlay on your computers to manage data backups, software updates, and more.
Explore Managed IT
Advanced Security
Boost your medical practice with an increase in security and better ensure patient privacy. Encrypted email and encrypted data backups help keep all your patient ePHI under lock and key.
Increase My Security
Broadband, VoIP, & Video
Today's electronic office relies on dependable broadband service and other groovy stuff to keep your business going. Video security, VoIP phone systems, phone service, and more!
My Electronic Office
We're experts at getting tech to 'talk' in your business
Dental cameras, optical x-rays, or signature pads - Our IT Support solutions allow you to focus 100% of your energy on growing your company.
Dental Tech Support
Keep intra-oral cameras, 3D printers, and charting running without interruption with our It Services solutions.
Keeping Dentists Happy
Optical Tech Support
Keep optical x-rays and eyeglass orders flowing smoothly with our IT Services Solutions.
Eye Doctors See Clearly
Business Tech Support
Today's electronic office relies on dependable and secure networking. From WiFi to printing, our IT Support Services are the answer.
My Electronic Office