Do Military Drones get Viruses?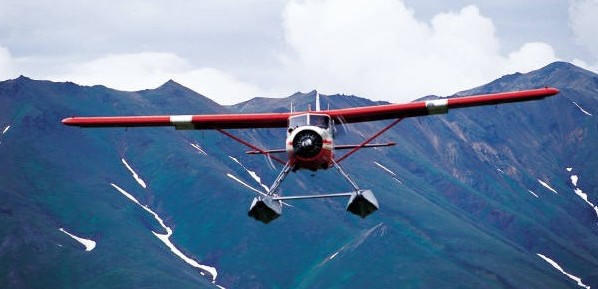 Flying operations of remotely piloted military drones unaffected by malware
US Air Force denies compromised military drones system had "malware".
Earlier this month, the US Air Force released unclassified details regarding "compromised systems used to control its unmanned drones".
The Air Force officials stressed no malware had infected their systems claiming the compromised system had a "credential stealer" not malware.  Jeffery Carr, founder and CEO Taia Global writes in a blog post – despite what the Air Force claims, the virus was "absolutely" crafted to steal data.  Taia Global specializes in cyber-security countermeasures for corporate executives and government officials who travel overseas.
See the complete scmag article below:
http://www.scmagazineus.com/air-force-downplays-drone-malware-infection/article/214322/
E2 Guru Editorial – We believe in the full disclosure of security breaches – especially within the US Government – except where doing so will give advantages to the enemy.   The purpose for full disclosure is to encourage and enlighten the general public to the dangers of not taking action, identify practical and reasonable steps the lay person can take to manage their realm of information security.  We believe it is the user's personal responsibility, and the responsibility of the business owner to ask the questions, and keep vigilant the business's and individual's internet security.
Unless you have been "off the grid", surely the message of "increased cyber attacks" has graced your brain.  Funny thing is, most people are still not getting the big picture.  We are all culpable in this info security thing – especially when we rely on "hope" as a strategy.   Ponder this – If my computer systems are unprotected and unpatched, I therefore am subjecting the cyber world at large to the possibility of allowing my system to become compromised, and potentially become part of a "bot network".  "Bot (robot) Networks basically are geographically separated clusters of compromised computers that hackers have control over and can use to launch large scale attacks on other Government and Private Sector computers.
I can't quote any specific numbers, but let's assume you spend $50 per month on automobile insurance.  Now most will agree car insurance is important.  Yet we use the computer to transact business every day, put our personal information on our computer, transmit our SSN, DOB, Address etc. using a computer that might be infected right now.  Invest the $5 per month and get protected!
Action Datatel – Practical Computer Security
HOPE IS NOT A STRATEGY for Computer Security & Data Backups
Most systems can be effectively protected, but nothing is impenetrable
Practical steps can be taken to secure your computers and small business networks
Backup up your data, and verify the backups work!
Greater than 90% of all breaches are caused by KNOWN (read patchable) vulnerabilities
Purchase and use a commercial Anti-Virus/Anti-Spyware application from your "trusted advisor" (Action DataTel)
Hire a "trusted advisor" to help guide you through information security
We recommend ESET NOD32 Best detection and lightest footprint on resources (won't  bog down your PC)
Virus Scan your systems regularly – Make sure there are scheduled scans running
NEVER open un-expected email attachments – even from someone you know
Browse actiondatatel.com for more information regarding computer security
-E2Guru