Streamline your HIPAA Compliance in Medford with Simplify & Comply and this step-by-step process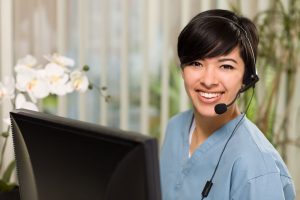 Use the comprehensive web-based tool to:
Follow a simplified set of tasks to reach compliance
Create Customized Policies, Procedures and Forms
Print easy-to-read reports
Manage Individual Online employee training
Track document and policy changes
Maintain Vendors (Business Associates)
Track employee training, attestation and vendor risk
Assess your company's compliance progress
Log Audits and Breaches
Maintain historical compliance timeline
Just log in to your Customized Simplify & Comply HIPAA Compliance Dashboard and follow the steps

Get REAL Control of Compliance.  Get Simplify & Comply.
1 –  Welcome! Let's talk and get your Dashboard started.
2 – Set up – Select a plan. We'll set up your Company.  Send your employee list & we'll set them up, too!
3 – Training – Set your staff up to be trained.  They log in & test on their individual schedule.