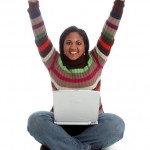 WOW!  It's a great feeling to hit the ball out of the park.
We sure appreciate you taking the time to let us know what we are doing right.  Your feedback helps us build a stronger team and provide even better customer service.
If you have a colleague who would be a good fit for our fun (and sometimes quirky 🙂 ) team, please send us a quick note (contact us).  We would love to help them protect their business, too!